Alexandra Zemann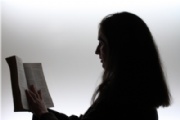 Translation, Interpreting, Editing, Proofreading, Copywriting and other language services in German, English and Italian
Translation:
Reliability, accuracy, and creativity are my priorities for translating different types of text in the fields of BUSINESS, LAW and TECHNOLOGY, ranging from manuals and contracts to websites and brochures.
Precise terminology through extensive research (databases, supporting literature) and co-operation with technical experts.
Different processes for analysing, translating, editing, proofreading, a text.
In order to achieve the highest quality standard, proofreading is often external through colleagues and/or specialists.
Larger projects, different subject fields and quality assurance processes in co-operation with qualified and experienced translators in Austria and abroad.
As a court interpreter I also offer certified translations (English – German; German – English) for official use as well as translation of personal documents.
Interpreting:
Consecutive and other forms of interpreting at Court and for any other communal, official or legal requirements.
Consecutive interpreting on-site for negotiations, meetings and trainings with international business partners.
Editing and Proofreading:
Editing and proofreading of German and English texts with respect to spelling, grammar, punctuation and style.
Copywriting:
Appealing marketing texts for promoting your products in the German language area.
Other Language Services:
Telephoning, correspondence, consultancy and training in the languages German, English and Italian.
My Projects 2010:
March
Interpreting at the Regional Court in criminal cases and for legal assistance
Interpreting at the Labour and Social Court
Interpreting at a law office for incorporation of a company
Translation English-German, Project Proposal SEAMOVES for Austrian Institute of Technology
Translation of Leading Questions (E-G) regarding Smart Wireless for Emerson Process Management
Translations English -German of Notarial Deeds (PoAs; Closing Protocol; Trust Agreement)
Translation German-English of personal documents (birth certificates, bachelor degrees)
Certification of the translation (English - German) of annual financial statements of an international gaming enterprise
Proofreading a translation (E-G) in the field of car accessories